TOURS ARE SUSPENDED UNTIL FURTHER NOTICE DUE TO THE CORONAVIRUS SITUATION
Stock Pot Malden is a shared kitchen incubator located in Malden, MA. We operate two facilities, both located on Pearl Street in Malden, that provide 10,000 square feet of food production space with quick and easy access to the city of Boston.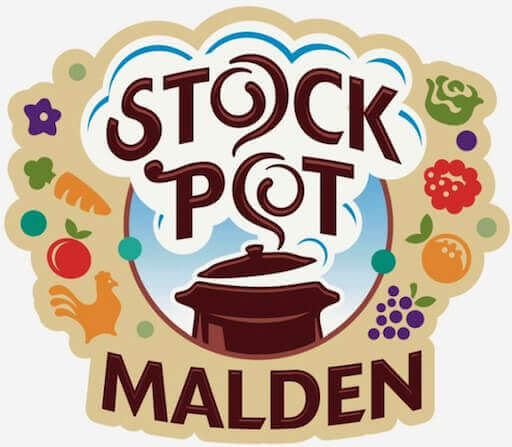 Stockpot Malden and Lunchbox served 1 millions meals!
---
BLOG
---
We enable the birth and development of food start-ups in greater Boston by making our kitchen infrastructure available to them at a fraction of the cost of developing their own kitchen. We charge a rental fee for access to our kitchen. The rental fee is a function of time in the kitchen, size of team and storage requirements. This is our landlord role. This constitutes the "shared kitchen" part of our "shared kitchen incubator" tag line.
We also provide some support services to our member-tenants. We provide some basic support advice as part of our companies' membership at Stock Pot. Such basic support services include permitting, operations design, staff recruiting and introduction to potential partners such as corporate brokering customers, farmers as suppliers, farmers markets managers, real estate partners and legal services providers. We also provide more advanced services for an additional fee in the following areas: financing (both debt and equity), accounting, marketing and business development. This is the "incubator" part in our "shared kitchen incubator" tag line.
We serve three primary types of food start-ups:
Centrally-prepared meal companies that deliver complete meals to individual customers in their homes, or to various institutional customers such as corporate offices, schools, restaurants with no or minimal kitchens, including take-out places, food pods and food vending machines.
Food truck companies that make their living as a combination of street-vending, catering and special events such as food truck festivals.
Food product companies that develop and sell single products or product lines (e.g., bakery products, spices or juices) that get distributed through web sites, farmers markets, specialty retailers and Big Box retailers.
Stock Pot Malden is a for-profit LLC, owned by Co-Creation Ventures. Co-Creation Ventures is a social impact angel fund created in 2014 by a small group of investors wanting to demonstrate the economic development power of investing in a local food platform (Stock Pot Malden kitchen) to enable the formation and development of a local community of food start-ups (our clients).
We subscribe to the triple bottom line model that tracks performance in terms of People, Profit and Planet. More specifically, here is what we aim to achieve in each area:
In the People area, we want to feature in our business the culinary diversity of ethnic and cultural backgrounds of the population of Malden where we are headquartered, with its rich heritage of first-generation immigrants (Italian, Irish) and more recent waves (Chinese, Haitian, Latino, African, Eastern European).
In the area of Profits, we want to earn a slow money return for the investors that entrusted us with their money.
In the Planet area, we want to demonstrate that we can be an economic development engine for the city of Malden. We also encourage the food entrepreneurs in our shared kitchen to develop new relationships with local farmers and local health providers.